Alerts & What's Trending
Produce
We continue to observe lower than anticipated supplies of slicer cucumber and yellow squash in South Florida and Mexico. Bell peppers are widely accessible and of excellent quality! There's less tomato output in Florida and fewer tomatoes available in the west. Due to the crop's current frost damage, which results in incredibly poor yields and unanticipated loss, the corn market will be exceedingly volatile. Cold temperatures and weather damage are producing shortages this season, but the hot pepper market appears to be holding steady.
Grains
Last week, the price of soybean oil declined, but by week's end, it had recovered thanks to rising crude oil prices. The market's average fell overall. Demand was strong and stocks of palm oil were greater. With predicted overall stockpiles vs. demand, canola is unchanged.
Dairy
In spite of strong demand, shell egg prices are declining. Despite increased production, US cheese markets declined while rising in the EU. Butter prices are rising while the markets for cream and culture are heading downward. With the effects of avian influenza being postponed, processed eggs are increasing.
Beef
The supply of ribs remains steady, but finding Select and No-Roll from packers remains challenging. The amount of tenderloins seems to be stabilizing. Strips and shortloins keep moving steadily, but packers are making an effort to move more frontward. Chucks and rounds are still trading steadily, with variations in supply and demand among packers. Grinds remain stable.
Pork
Due to upfront purchases and domestic interest, butts have somewhat climbed for the coming week. While rib prices are now stable, they are anticipated to rise further throughout the month. Although retail demand is keeping this industry strong, loins also increased in price. Also, throughout the month of February, it is anticipated that belly size would increase.
Poultry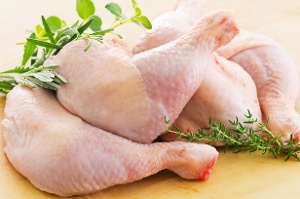 The poultry market is still moving in the same manner as it was during Super Bowl week. This week saw an increase in the price of giant breasts due to strong demand for that product. Medium-sized breasts were stable, as were tenders. The demand for wings is rising as more operators want to stock their refrigerators.
Seafood
Lent begins on March 13 and lasts until the first week of April (February 22nd – April 6th). Compared to other seafood species, supplies of shrimp, salmon, tilapia, pangasius, pasteurized crabmeat, mahi, tuna, calamari, cod, and pollock have all stabilized.