Alerts & What's Trending
Produce
Many markets throughout the industry are settling as transitions are complete, and the weather has remained optimal. We will likely see other markets settle as they transition fully over the next several weeks. Supplies out of the Salinas Valley continue to improve, and markets are settling at lower levels. Overall quality is good, but growers continue to see smaller head sizes and lighter weights per acre. Additionally, growers continue to see other quality issues, such as yellowing, light cupping, and light fringe burn. We will still see some growers continue to have unstable supplies through the balance of the month of May and into June, but we are not anticipating any major shortages over the next few weeks.
Grains
As traders unloaded their long bets last week, soy oil futures declined by over 8%. Based on official statistics, which suggests that equities are doing well, this decision was made. As a result, throughout the week, both canola and palm oil saw downward pressure. The trading of corn, wheat, rice, and soybeans all fell. While soybean oil showed an increase, beans and corn oil had large declines.
Dairy
Markets for shell eggs are recovering and rising this week. This week's cheese markets are down. Despite plentiful supplies, butter prices rose this week. For June, there will be small price rises for cream and culture; West Coast markets are somewhat down.
Beef
Due to the strong demand from the previous week and the upcoming short harvest week, packers are optimistic; unfortunately, the market does not seem to agree. Demand isn't keeping up with supply, and rib and tenders are still showing up under pressure. The demand for bone-in strips and short loins for Father's Day appears to be supporting tenderloins and strips, which are at best stable. Rounds, chucks, and briskets are reliable.
Pork
Pork butts made a little amount of market progress, and they should continue to make a small amount of progress for the rest of the month. The rib complex is still holding fairly steadily, but fresh ribs may show some upward movement. Retail demand and the approaching holiday are still holding up the price of loins. Large cold storage supplies are the key reason why stomachs are not experiencing the seasonal growth as anticipated.
Poultry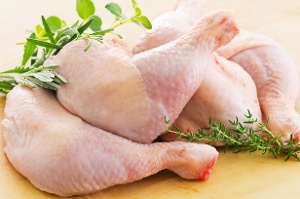 As late spring chicken demand arrives, we are often observing an increase in chicken demand. Demand for breasts is beginning to rise, particularly in the market for larger breasts. Although there were more tenders, price growth has substantially halted. Whole birds are still in high demand, and there are fewer available. The demand for jumbo and medium wings is rising.
Seafood
As summer approaches, beach tourism is once again flourishing. The menus should include snapper, grouper, mahi-mahi, swordfish, shrimp, calamari, and crab. The 2023 North Atlantic lobster season began on May 1. The Canadian Spring Pack, which runs from May 1 to June 30, is the first season.