Alerts & What's Trending
Produce
Situation on potato supply continues to be dire. Demand is exceeding supplies in all regions.
Grains
Canadian weather is good for canola crop. Canola and palm moved higher, keeping pace with soybean oil. Dry weather is the cause for higher markets. Most grain based commodities rose last week.
Dairy
Eggs continue to move lower with a well supplied demand. Cream supplies are tight forcing butter markets higher. Demand for cheese is softening though the market moved higher.  
Beef
Strips continue to show firm demand. Markets continue to hold flat with buyers and packers both trying to gain leverage. Ribs are steady.
Pork
Trimmings are trending up. The belly market is searching for a correction. Demand for loins in retail are rising and driving the market up daily. Ribs are stable with a relatively flat market. The butt market continues to decline
Poultry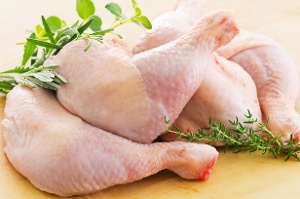 Breast market is down with good supply. Prices remain high for tenders. Wing season is approaching, and supply has begun to constrict. Jumbo sizes are tight. Medium and small wings have availability.
Seafood
There is an excess shrimp inventory for both Wats an Tigers. Demand has softened due to slow retail sales. Prices are declining. Labor shortages are forcing delays in Tilapia shipments. Inflationary pressures and a heavy supply of low-cost imports is causing the domestic shrimp market to face downward pressure.