Alerts & What's Trending
Produce
Lack of manpower, freight, and operational challenges continue to plague all aspects of the business, posing difficulties in the execution of the supply chain flow from harvest to shipping to reception.
Grains
As a result of the USDA report released last week indicating lower soybean oil supplies, the soybean oil market has risen. However, it is still trading in a range, and while the futures market is higher, the cash market is largely unchanged. Due to the drought, canola is in the early stages of harvest, with smaller seeds and thus less oil. The palm of the hand is higher.
Dairy
With milk shortages due to the return of schools, cheese markets have risen week after week. With a limited milk supply, butter markets have also grown week over week. With robust demand from retail and foodservice, all shell eggs climbed significantly week over week.
Beef
The availability of meat is now overshadowing price hikes, and the supply chain is once again dry due to back-to-back lower harvests. Overall market strength helped the entire beef complex, with nothing showing a price drop. Price increases were led by ribs, briskets, and chucks, which are all in hot demand for Labor Day advertisements.
Pork
Butts remain the best value buy when compared to other proteins, but they continue to trade sideways due to tight supplies and strong demand. Loins are following in the footsteps of butts, so anticipate the concessions to slow and the market to trade sideways. Although belly fat levels have dropped from recent highs, resources remain scarce.
Poultry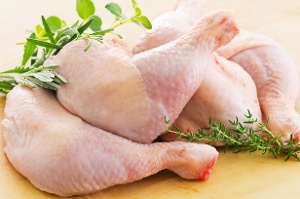 Whole birds are up. Breasts were raised. Tenders are higher due to increasing demand. Wings were flat, yet they were still in high demand. Boneless dark meat is in high demand, and prices are rising. Dark meat that hasn't been boned is flat.
Seafood
Lobster tails from the North Atlantic (6.77 oz and up) are on allocation until at least December, when the Nova Scotia season begins. The new season's warm water lobster tails have begun to arrive in the United States.
Lobster tails from the Portico brand will be available in a few weeks. Pasteurized crab flesh has a very low shelf life.