Alerts & What's Trending
Produce
Mushrooms are in a dire state. High prices and limited availability continue to plague the industry. 
Grains
Soybean oil markets moved higher over the last couple of weeks due to demand increases, higher crude oil, much higher palm oil, and a consistently high Canola market. 
Dairy
Increased butter markets are causing the cream market to move higher. The natural, mozzarella and processed cheese markets are higher with lower production 
Beef
Shorter production weeks has allowed producers to better position inventories. Strips and tenders are trading steady. Ribs continue to slow in demand and drive pricing down. Chucks and rounds are following seasonal trends.
Pork
Bellies and butts are seeing support because of the short harvest week tightening up availability.  Hams moved lower as extra inventory for hams is forcing the market lower 
Poultry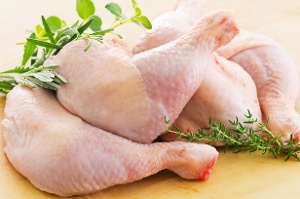 Outside forces, like weather and Covid, are affecting fresh chicken this week. Wings and tenders are becoming more available as while the random breast market is facing supply constraints.  
Seafood
Inflation prices are hurting the sector as 85% of the seafood in the US is imported.  Atlantic salmon inventories are rising while most of the tilapia being harvested are small.