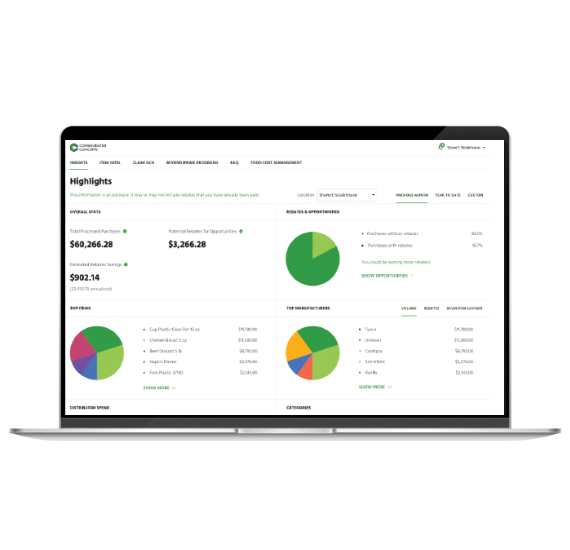 It all Starts with the Data
Consolidated Concepts is a data ingestion machine! Every time a multi-unit restaurant makes a purchase, data is generated. That data is the key that unlocks contract savings, price insights, operational metrics and KPIs, product compliance, and sourcing opportunities.
The data and technology power of Buyers Edge Platform… specialized for multi-unit restaurants
How Consolidated Concepts Can
Drive Restaurant Success
Consolidated Concepts uses proprietary technology to analyze purchasing data and recommend supply chain programs that drive real profitability.
Leverage over $35 billion in network transactions to instantly reduce costs and increase margins on everyday food and disposable items
Take procurement to the next level with insightful software solutions that deliver real-time visibility into purchases and prices
03
Supply Chain Management
Consolidated Concepts is your partner for all types of supply chain projects – and we're available for full-service outsourced engagements
Streamline costs, improve quality and consistency and deploy the industry's strongest nationwide produce safety program
05
Distribution Agreements & Custom Contracts
Teams of experts work on your behalf to secure beneficial, scalable distribution and sourcing contracts
Reduce costs on thousands of indirect spend programs on services such as linens, media, and chemicals
Comprehensive purchasing suite for
Multi-Unit restaurants, emerging chains, and entertainment venues
Our clients are the strongest procurement departments in the restaurant industry. They know that the best path to profitability is to select a partner that delivers massive buying power, hard-won expertise, and insightful data and analytics.
Boost the performance of your purchasing function with Consolidated Concepts's resources and guidance.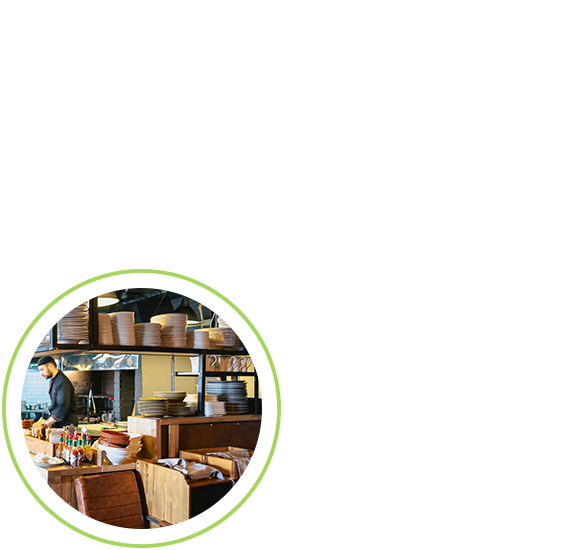 Leading Multi-Unit Operators
Trust Consolidated Concepts
In order to succeed, multi-unit restaurants must combat rising food and labor costs, supply chain challenges, and distribution disruptions – all while keeping a close watch on food trends, food safety, and culinary quality. Consolidated Concepts elevates the strength and capacity of your teams to drive organizational success.
Announcements and Updates