Alerts & What's Trending
Produce
Avocadoes are expected to stay at or above current market pricing. Hot peppers are transitioning from winter production to summer production. There is more volume on limes. Tomato and squash markets are stable.
Grains
The grains market is having another strong week. All vegetable oil varieties have moved up. Indonesia has shut off exports of palm oil sending futures into record territory.  
Dairy
Eggs are up for the week due to the continued effect of Avian Influenza. Cheese imports are up but exports are causing a decline. Higher butter demand has caused a drop in the market.  
Beef
Consumer spending power is fading with already expensive wholesale beef prices. Supply continues to be tight to fill cases that require several heads, causing prices to climb.
Pork
Hams are relatively flat for the next week. Ribs are moving higher as suppliers prepare for Memorial Day.
Poultry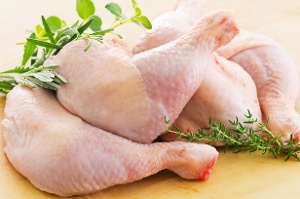 The Midwest has been most affected by the Avian Influenza which is having its worst outbreak since 2015. Portion controlled breast and random still have a very strong market. Tenders are tight while wings are lower and readily available. Production is expected to improve but has been constrained from lighter bird weights.
Seafood
There has been a record low harvest for Gulf Oysters due to mortality rate and fishing areas being shut down. There is expected to be a tight supply until November. Mother's Day and Cinco de Mayo are opportunities to feature popular items like shrimp and salmon.