Alerts & What's Trending
Produce
Avocadoes are expected to stay at or above current market pricing. Hot peppers are transitioning from winter production to summer production. There is more volume on limes. Tomato and squash markets are stable.
Grains
Canola is moving higher as Canada does not plant as much crop. Indonesia increased their export mandates causing soybean oil market to trade higher.
Dairy
Eggs are up because of the Avian Flu. Butter is down as demand falls for the week.
Beef
Demand from consumers has been underwhelming. Packers have enticed buyers with lower prices. Ribs, strips and tenders should soften after the Mothers Day weekend.
Pork
Ham exports are up showing large gains. Packers are moving to St. Louis ribs as spareribs are in short supply. Butts shifted down but demand is expected to climb as the market moves up. Belly market fell sharply.
Poultry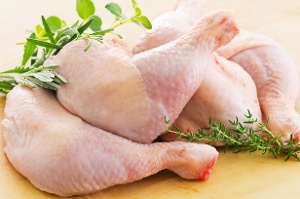 Tender availability is tight. There is a big demand for breasts but tight supplies due to labor constraints. Wings are lower but readily available. 
Seafood
The domestic shrimp season is over. Asia is experiencing supply chain concerns leading to extended lead time. Scallop season has begun and the landings are increasing.