Alerts & What's Trending
Produce
Lack of manpower, freight, and operational issues continue to plague all parts of the industry, posing challenges in the supply chain flow from harvest to shipping to receipt.
Grains
Soybean crop scores have improved with some excellent weather, allowing soybean oil to fall somewhat, while drought-stricken Canola growing regions will face crop losses. Demand from China and available supply pushed palm oil prices higher.
Dairy
Though production was higher, cheese markets climbed week over week. With ample supply, butter markets fell by $0.072/lb week over week. With solid demand and supply, extra big and giant eggs have declined $0.02$0.03/dz this week.
Beef
Pricing is growing higher, and supply is trending lower, as the recipe of little yield and higher demand continues to settle in. The rib complex is increasing and looks to be on the upswing in the next weeks. Due to limited availability and renewed interest at cheaper costs, the loin complex has firmed up as well, with tenders and most of the loin thin meats rebounding upwards.
Pork
Due to labor shortages, harvest numbers are continuing to decline. The price of all primal marketplaces is increasing. Butts have recovered following a three-week decline, and retail demand has increased. Due to market demand, loins are following in the footsteps of butts. As supply continues to be an issue, rib concessions have soon vanished. The size of our bellies is still increasing.
Poultry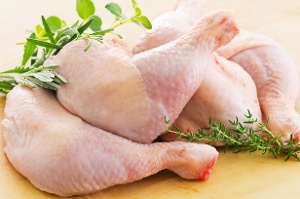 Labor shortages persist across the business, but supply for many commodities is improving. Wings are becoming more readily accessible at the moment, but demand is projected to increase as football season approaches. Tenders cost a lot of money and are hard to come by. The breast market is essentially flat, with supplies in a variety of sizes.
Seafood
Due to a lack of labor to unload containers from ships, US ports are still experiencing delays, resulting in major imported seafood shortages. COVID has rendered Vietnam fully inaccessible. Pangasius and large shrimp may be affected. The cost of a container continues to rise.