Alerts & What's Trending
Produce
Vegetable supplies out of the Salinas Valley are considerably limited due to ongoing weather issues. The most affected are the lettuces (green leaf, red leaf, romaine and iceburg). Supplies out of Mexico saw a slight increase but supplies remain limited due to the heavy rainfall, hail and wind damage experienced two weeks ago. Growers continue to see quality issues such as tip burn, fringe burn, pin rot, browning and lighter weights
Grains
The Black Sea Grain Initiative may be terminated by Russia, and low diesel fuel stockpiles all increased pressure on soybean oil. Prices for palm oil increased as well, but more so because Malaysian demand increased. With Canada's harvest over, canola is essentially flat.
Dairy
The previous several days have seen a substantial decline in butter markets; fall orders appear to be finished. While a new instance of AI is being reported, shell egg sales are still rising. Cheese sales are declining as cheese manufacturing returns to milk.
Beef
Packers are still gathering animals, and they are intent on obtaining as many Choice and Select boxes as possible for the upcoming holiday season. Ribs keep going strong, but it's hard to find light-weight products and packs of top quality. Round slices, chuck rolls, and strips all continue to be produced steadily.
Pork
Butts are seeing some modest market concessions, despite increased demand from retailers and exporters. With historic cold storage levels, the price of ribs is still declining, and suppliers keep building up their supplies. Because exports are preventing this market from declining, loin prices are also declining, though not as much as was anticipated. There is a good supply and a downward trend in belly size.
Poultry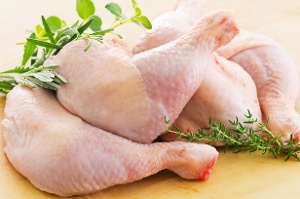 The whole bird was up. Breasts had fallen. Tenders significantly decreased. Medium and jumbo wings were covered. Flat wings that were little. Boneless thigh flesh was greatly reduced. Leg meat without bones was on sale. Although it is wing season, there are still plenty of wings available. Prices are falling quickly and there are more tenders available. Breasts of every size are widely accessible, and costs are dropping. Prices for boneless thigh meat decreased once more this week. Boneless leg meat prices keep dropping. Cut ups and whole birds had a greater price.
Seafood
Due to conservation concerns, the Alaska Department of Fish and Game announced the closure of the Alaskan Red King crab season and the Alaskan snow crab season for 2022–2023. As processors find new labor sources, catfish production keeps becoming better. In Texas and Louisiana, landings of head-on shrimp for peeling have significantly decreased.