Alerts & What's Trending
Produce
Vegetable supplies out of the Salinas Valley are considerably limited due to ongoing weather issues. The most affected are the lettuces (green leaf, red leaf, romaine and iceburg). Supplies out of Mexico saw a slight increase but supplies remain limited due to the heavy rainfall, hail and wind damage experienced two weeks ago. Growers continue to see quality issues such as tip burn, fringe burn, pin rot, browning and lighter weights
Grains
Canola moved sideways as the crop is nearly 100% complete. The crop looks good but inconsistent across different growing regions.
Dairy
Prices for shell eggs are rising once more as demand rises and supplies become more scarce. Butter prices are stable as the conclusion of the holiday shopping season draws closer. The supply situation for blocks of cheese is good, and there is some pressure in the barrel market.
Beef
The market can be best defined as unsettled as a result of the harvest number being higher than anticipated last week and packers' pricing trajectory rising. Ribs continue to command higher prices, with premium grade packaging and light weight range products. Strip production is still strong, but in the coming months, there won't be as many premium boxes available for purchase. The grind is constant.
Pork
The market for butts is expected to rise as a result of increased demand from merchants, which is expected to continue steady for the coming week. In line with seasonal trends, the market for boneless loins remains soft. Due to suppliers clearing out their cold storage stocks, the price of ribs is still declining. After the recent increase, the enthusiasm for bellies has calmed off. Ham levels remain high.
Poultry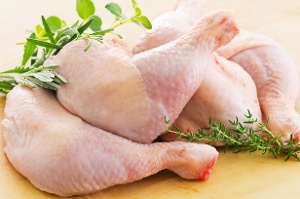 Although it is wing season, there are still plenty of wings available. Prices are falling quickly and there are more tenders available. Breasts of every size are widely accessible, and costs are dropping. Prices for boneless thigh meat decreased once more this week. Boneless leg meat prices keep dropping. Cut-ups and whole birds had greater prices. 
Seafood
Due to conservation concerns, the Alaska Department of Fish and Game announced the closure of the Alaskan Red King crab season and the Alaskan snow crab season for 2022–2023. As processors find new labor sources, catfish production keeps becoming better. In Texas and Louisiana, landings of head-on shrimp for peeling have significantly decreased.