Alerts & What's Trending
Produce
Markets have seen continued volatility as growers deal with cooler weather, rainfall, multiple hurricanes, and growing region transitions which have considerably impacted overall yields through most growing regions. We will likely see markets remain higher for the remainder of the year.
Grains
Wheat and corn fell this week. Soybean markets moved much higher with poor crop news from South America. Canola oil was flat. Palm oil market was pulled down due to a large sell-off of speculators long position.
Dairy
Markets for shell eggs have increased significantly; the supply is currently very limited, especially in California. As milk production rises and demand begins to wane around the holidays, cheese and butter markets are beginning to contract. Decreasing prices for Cream and Culture in December. 
Beef
Decisions were taken as packers' per-head profits decreased. Packers started reducing their harvest as early as last weekend and in the coming weeks. Due to festive demand, ribs and tenderloins are still in high demand. As shoppers continued to demand a middle meat alternative, strips did get firmer than in previous weeks. Chucks, rounds, and grinds are still traded in a mixed bag. 
Pork
Butts continue to rise above expectations due to store interest and advertising features. Next week, the market for ribs is expected to witness a modest increase, but it should then level off and remain essentially flat. As demand for this product continues to decline, loins have marginally decreased for the upcoming week. The massive cold storage inventories and decreased demand continue to drive down belly prices. 
Poultry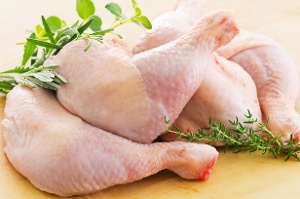 Over the weekend, two commercial egg layer farms were found to be HPAI-positive, adding another 2.5 million birds affected this fall. The farms were in South Dakota and Washington, respectively. The season for wings has arrived, but there are still many options at reasonable costs. Product is easily accessible, and tender availability is rising. Seasonally low breast prices will persist through the end of the year, but estimates for slower production will result in a supply shortage. Thigh meat without a bone is widely accessible.. 
Seafood
The lobster season in Nova Scotia is coming to a close. The possibility for the larger tails has been hampered by the poor weather. Alaska declares lower cod quotas and higher pollock quotas. In Texas and Louisiana, landings of head-on shrimp for peeling have significantly decreased.