Alerts & What's Trending
Produce
Continued weather issues (rainfall, cooler temperatures, and hot temperatures) in Mexican, Peruvian, and U.S. growing regions have caused lower overall yields adding pressure to many of the markets. Cooler temperatures in the Salinas Valley have caused production to decline across many commodities. Additionally, growers see minor quality issues such as misshapen heads, sclerotinia, mildew, wind damage, tip burn, and yellowing, which have aided in the production loss. Fortunately, the weather is expected to increase over the coming weeks.
Grains
The futures market soared when the USDA released its stocks and acreage report. The weather is still a problem, and less soybeans were planted this year as the crop score continues to decline. Along with soybean oil, canola is also experiencing a great deal of weather-related problems. Although palm oil moved alongside soybean oil, the situation may improve as a result of falling shipments.
Dairy
Markets for shell eggs are flat, with the exception of California, where they are beginning to decline quickly. Butter markets are marginally up, but cheese markets are falling. For July, there will be slight price hikes for Cream and Culture.
Beef
Tenders are losing control over the balance between supply and demand; the rib and strip support steady commerce. Reduced bids are being produced via end cuts, chucks, and rounds. Due to the quantity of the present harvest, "small" cuts like teres majors and clod hearts are scarce. The demand is maintaining prices while thin meat supplies are still limited. Despite the fact that this holiday has historically been a big one for grinds, the trend continues to be uninteresting.
Pork
The market showed gains for butts. The rib complex is still holding fairly steadily, but fresh ribs may show some upward movement. The forthcoming holiday and retail demand supported the minor gains in loins. Prop 12 planned build-up resulted in improvements for belly prices, but they continue to decline annually because of the abundance of cold storage. Hams remained largely unchanged. Trimmings decreased slightly week over week.
Poultry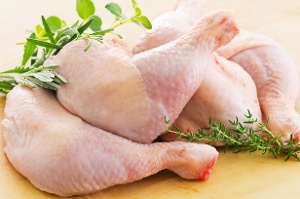 Breast markets are well distributed and well-supplied. Tenders are still scarce and continue to hold. Most whole birds are even. Smaller wings are equally as plentiful as jumbo and medium wings. Due to strong demand, dark meat is stable.
Seafood
Unofficially, Canada's snow crab harvesting season has come to an end. The prices are under increased pressure to rise going future, particularly for the higher sizes. This season, all of the quotas for the Gulf of St. Lawrence have been reached, however just 50% of the quota for the Newfoundland fishery has been reached thus far.