Alerts & What's Trending
Produce
As mentioned last week, the weather has remained relatively good in many of the growing regions, which has helped increase overall yields, which is fortunate because growers are beginning to feel an increase in overall national demand as we enter into the summer months. Supplies and quality continue to improve on most commodities out of Salinas Valley growing region.
Grains
Due to worries about the hot and dry weather, soybean oil futures experienced a sharp decline early in the week before recovering toward the end of the week. Trading was quite erratic. The price of canola oil is starting to rise as the use of biodiesel rises. The week started out lower for Palm as it went in the same direction as soybean oil, but it ended out higher.
Dairy
Markets for shell eggs are stable; slightly declining in California. Due to a slowing in demand, cheese markets are down this week. Even though the butter market is marginally up, the near term outlook is still gloomy. For June, there will be slight price hikes for Cream and Culture.
Beef
To stay in line with the cost of cattle, packers are being forced to charge greater rates for their products. The scarcity of ribs, strips, and tenders has driven prices up; nonetheless, packers are still having trouble attracting customers since consumers are still wary. End cuts are still attracting purchasers' attention as the market for value cuts grows. There is steadiness in grinds still.
Pork
Due to domestic and export demand, butts were comparatively stable. As anticipated, boneless loins are exhibiting the typical seasonal weakening caused by a decline in retail demand. Ribs are predicted to trade sideways until the end of the month and are expected to drop for the following week. Due to fewer harvests, bellies saw some slight rises, but cold storage stocks remain good.
Poultry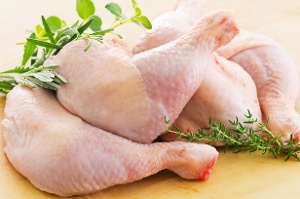 The demand for portion breasts is great, and there is a steady supply of jumbo breasts. In the market, bids are still quite competitive. The market for whole birds is still very strong. All sizes of wings are consistent, but demand is rising. Strong demand for dark meat continues to exist, especially for thighs and legs.
Seafood
The North Atlantic Scallop fishery for 2023–2024 got underway on April 1. Almost two months into the new fishing season, we have already caught 6 million pounds of the anticipated 20 to 22 million. June 30 marks the end of the Canadian Spring Pack season. Although the season has gotten started to a slower than usual start, it is anticipated to take up in June.