Alerts & What's Trending
Produce
Weather events across several growing regions combined with the political unrest have caused a considerable decline in supply across many commodities. We expect to see these commodities impacted for the next several weeks. Iceberg, green & red leaf, and butter lettuce supplies out of the Salinas Valley region have tightened slightly due to heat-related issues. Romaine volumes remain steady with good quality.
Grains
The soybean oil market rose as a result of last week's USDA report showing decreased soybean oil stockpiles. Higher were the beans. Large fund traders lengthened their total positions, which contributed to the market's increase. Canola had flat yields but a reduced harvest overall. In line with soybean oil, palm was higher.
Dairy
This week's shell egg markets are flat. While barrel markets are rising, block markets are remaining stable. Butter prices are stable, but signs point to a market decline in the next weeks. For October, there will be slight price hikes for Cream and Culture products nationwide.
Beef
Cattle prices rise as packers cut back on hours. The requirement for buyers to meet nearby needs has contributed to this market's overall upward trend. Strips moved more slowly while Ribs and PSMO ascended higher. Chucks continue to surpass forecasts as demand keeps driving up prices. Balanced rounds are used. Grinds are consistent.
Pork
Expect concessions in this market to continue following typical seasonal tendencies as the demand for butts continues to decline. Over the coming weeks, low cold storage levels will keep pushing the rib complex up. Since there have been no retail advertisements, loins should continue to decline. The decreased trend in belly sizes is also still present and is predicted to persist.
Poultry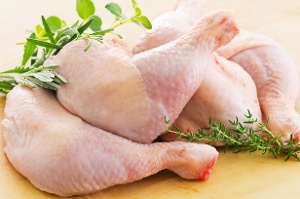 The peak growing season for the chicken industry has led to larger birds. Every size has an abundant supply of breasts. More tenders are available, particularly ones in greater sizes. All sizes of wings are in high demand, and supply is consistent. Demand for dark meat is still very high. Most whole birds are stable.
Seafood
Due to the severe floods in China, the tilapia market is positioned for inventory issues and pricing going into the first quarter of the new calendar year. Expect more usage of shellfish goods like shrimp, crab, and lobster as we approach the holidays, which often see demand rises.