Alerts & What's Trending
Produce
Weather events in several growing regions continue to cause a decline in supply across many commodities. We expect to see these commodities impacted for the next several weeks. Supplies out of the Salinas Valley are steady, and markets saw a decline. Growers continue to see other issues such as tip burn, mildew, insect pressure, brown bead, slightly lower weights, INSV, Sclero, and Fusarium. Growers are doing their best to mitigate this at the harvesting level.
Grains
With attention on the most recent USDA report, South American planting, and the status of the US harvest, soybean oil traded flat last week. Due to extreme dryness, South American crop is behind schedule. Last week, technical trading caused canola seed prices to drop, but palm prices remained stable due to a healthy supply and demand balance.
Dairy
This week's shell egg markets are flat. Block and barrel markets are rising. Although butter is down, there are signs that the market will drop over the coming weeks. The prices for November's Cream and Culture will be higher.
Beef
Because packers had to fulfill orders last week, there was a higher harvest. Packers' payments for cattle resulted in higher prices for beef. Tenders, strips, and ribs all went up higher. Chucks and rounds continue to outperform due to greater pricing driven by seasonal demand. The grinds are still steady. 81% of primal source grinds are steadfast in their demands for greater prices.
Pork
For the sixth week in a row, butts decreased, and we anticipate that this market will continue to decline in line with typical seasonal tendencies. The demand for spareribs has soared, but it should pass quickly. We anticipate rib complicated decreases. There is therefore little demand for boneless loins, and this trend will continue. Bellies are still falling sharply, and there is no sign of this market's recovery.
Poultry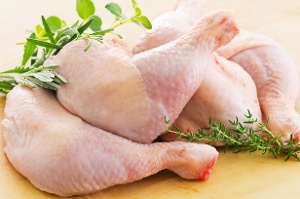 During the height of the chicken industry's growth season, larger birds with greater yields are the outcome. All sizes of breasts have an abundant supply. There are more tenders available, particularly for larger sizes. There is a consistent supply and good demand for wings of all sizes. The desire for dark meat is still high. Most birds as a whole are steady.
Seafood
A few days ago, Peru reopened its second anchovy season, although there is still a shortage. Although the market for imported shrimp is currently at all-time lows, prices should eventually stabilize. The severe flooding in China is expected to cause supply and pricing issues for the tilapia market in the first quarter of the upcoming year.