Alerts & What's Trending
Produce
Several markets saw an immediate impact due to Tropical Storm Hilary's damage; however, growers are still assessing the damage as they could not enter fields due to the rainfall. At this time, we know some areas were affected more than others. Out of the Salinas Valley, supplies remain steady across most commodities.
Grains
As the weather returned to being extremely hot and dry at this crucial period in a soybean's life, the price of soybean oil increased once more. Demand is still very robust, particularly with regard to biodiesel. Canola is now higher than soybean oil, but Saskatchewan is once again experiencing hot, dry weather. A bit lower palm.
Dairy
Markets for shell eggs are expanding, and California is starting to hike prices. Markets for cheese and butter are both still rising this week but may level out the next week. Prices for Culture and Cream will remain unchanged or slightly higher.
Beef
Packers are in an excellent position and should be able to maintain prices. Tenders and ribs remain firm, replacement costs have risen slightly, and strips have temporarily improved. Processors, grinders, and retailers' interest encourage end cuts' stable to stronger tones. Grinds exhibit a constant tone and a variety of options.
Pork
In anticipation of Labor Day, butts will continue to advance starting the following week. For the coming week, ribs are comparatively flat, while loins are somewhat down. After going up a few weeks ago, bellies are still trending downward. Ham sales are still declining because of weak exports.
Poultry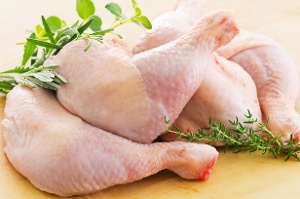 The south's ongoing hot weather continues to have an impact on bird weights, which reduces supply. As supply has tightened, breast markets have become stronger, particularly in jumbo. There is a great need for and a limited quantity of tenders. Most whole birds are even. All sizes of wings are in high demand and in short supply. Dark flesh is generally constant.
Seafood
Tilapia farm-gate prices are rising abroad. As a result, we are witnessing a month-over-month rise in pricing. As we approach the holiday season, the price of frozen farmed Atlantic salmon should remain constant. The Barents Sea season will begin the following month with lower quotas. The groundfish should become more solid because this is the lowest quota since 2009.