Alerts & What's Trending
Produce
As the industry continues to work through the damage caused by Tropical Storm Hilary and increased weekly demand as more schools resume, markets have remained relatively steady. We are working with our Southeastern growers to assess damages by Hurricane Idalia this week in South Georgia and North Florida. We are still weeks away from pulling products from these areas, but we will assess the commodities that could be impacted, including squash, cucumbers, tomatoes, corn, hot pepper, and bell pepper.
Grains
Because of weaker energy markets, subpar crop evaluations, and technical selling, soybean oil markets have declined. Canola price increased as supply became more scarce. Palm increased in value as demand increased.
Dairy
Markets for shell eggs are expanding across the nation. The market for cheese is declining this week, but it can rise the following week. After a few weeks of rises, butter markets begin to trend somewhat lower. The price of Cream and Culture will rise across most of the nation, but it won't change in September in California.
Beef
Idalia the hurricane seemed to have avoided Florida's densely populated regions. Since Labor Day was on a Monday, Packers prepare for a short work week. Due to limited production and seasonal demand, tenders and ribs continue to be the most popular middle meats. Chucks and rounds are in high demand, and while prices are stable, replacement costs have risen slightly. Grinds display a variety of goods.
Pork
Due to Labor Day, butts will continue to advance starting the following week. For the coming week, ribs are comparatively flat, while loins are somewhat down. After going up a few weeks ago, bellies are still trending downward. Ham sales are still declining because of weak exports. Trimmings are also declining quickly.
Poultry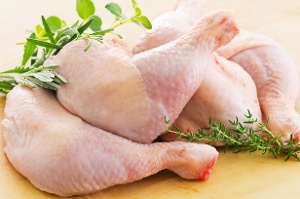 Bird weights are still being impacted by the heat in the south, and the hurricane in Florida may have an impact on supply and demand. The market for jumbo breasts is still very competitive. There is a great need for and a limited quantity of tenders. Most whole birds are even. All sizes of wings are in high demand and in short supply. Continual is dark meat.
Seafood
After two extensions, the Newfoundland and Labrador snow crab season comes to an end this week. Pricing is anticipated to stabilize once all the crab has been stored. Numbers for imported shrimp are still declining year over year. As we approach the holiday season, expect demand for classic goods like shrimp, lobster, and crab to increase.