Alerts & What's Trending
Produce
Overall markets have remained relatively steady after the industry experienced two weather events (a hurricane and a tropical storm). Additionally, demand has continued to increase as the last of the schools resume. Supplies out of the Salinas Valley remain steady, especially iceberg and romaine. Growers are seeing increased quality issues, such as tip burn, mildew, INSV Sclero, Fusarium, and yellow bead broccoli crowns. Green onion supplies remain limited due to extreme heat in the growing region. Supplies are expected to remain limited throughout September.
Grains
The price of soy oil fluctuated slightly. Futures are falling as a result of traders selling part of their bets. Although weather is a problem, the focus has shifted from helping crops to hampering harvest. Gains for canola are difficult to achieve. Palm is slightly more expensive, but exports are down while output is up.
Dairy
Shell egg markets are stable. The cheese market has increased this week and appears to be stable. Despite their recent decline, butter markets still have some positive undertones. The majority of the nation will see price increases for Cream and Culture. California's prices in September won't change.
Beef
Due to the next short week, it is anticipated that fill-in orders and last-minute demands would account for the majority of sales. Due to low demand, tenders and strips are the intermediate meats that most need assistance. Packers claim that ribs have become a springboard for holiday price increases, but this assertion may be wishful thinking. The demand for chucks and rounds is still strong. There is a finite amount of grinds.
Pork
The butt markets are still strong, but after Labor Day, demand should fall and the markets should fall. Right now, there are little indications that the ribs are moving. Due to a decline in retail demand, loin prices are going down. Still dropping rapidly are belly sizes.
Poultry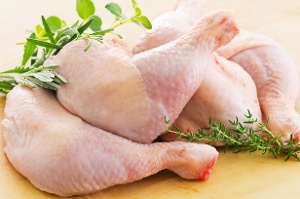 The good news is that the hurricane that hit Florida last week had little effect on us, but the bad news is that business is slow because of the long Labor Day weekend. The gigantic breast keeps rising QUICKLY. Small and medium breasts had flat surfaces. All sizes have their wings up. On all sizes, tenders are higher. The whole bird was up. Everywhere dark meat was more popular. 
Seafood
The Alaskan King Crab season has been postponed for the sixth consecutive year. If you're seeking for alternatives to king crab, the South American Santolla crab and Golden king crab are both excellent choices.