Alerts & What's Trending
Produce
National demand continues to see an increase and is expected to pick up considerably in the next few weeks as schools resume, which will likely cause a bump in markets over these few weeks. Temperatures in the Salinas Valley have declined to normal temperatures for this time of the year.
Grains
Canola was flat with farmers selling seeds. Soybean futures were nearly 6% higher again last week as hot weather persists. Palm followed the soybean oil market.
Dairy
Butter and cheese markets both continue to increase, with more bullish overtones for the week. Shell egg markets remain steady. Cream & Culture pricing will be flat to slightly up.
Beef
End cuts continue to show a steady balance. Cattle markets are focused on calf prices to build incentives for herd expansion. Droughts and record-high hay prices are a problem.
Pork
Ribs and loins continue to decline. Butts are still down. Bellies, hams, and trimmings continue to increase.
Poultry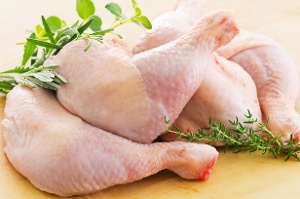 Bird weight is being kept down due to high temperatures in the South, which is limiting production. Expect a tight-wing and tender market to continue. Dark meat is steadily in demand. Supply is tight on wings. The breast market has started to strengthen as supply has tightened.
Seafood
Snow crab season extended in multiple areas into August due to the full quota not being caught.