Alerts & What's Trending
Produce
We are beginning to see increased demand, and will continue to increase as schools resume in two weeks. Furthermore, we will continue to see markets rise due to the weather effects (rain, cooler and hot temperatures) in several growing regions affecting yields.
Grains
Futures for soybean oil increased once more. Numerous market pundits have predicted that this market is close to its peak and is about to undergo a slump. Weather issues and the consequences of the collapse of the grain deal between Russia and Ukraine led to poor crop scores. Canola is up because of the dry, hot weather in Canada, while palm is moving because of the demand for soybean oil.
Dairy
Markets for shell eggs are stable nationwide; those for cheese and butter are rising as a result of rising demand and constrained supply; those for cream and culture will only see slight price rises in July; and those for processed eggs will experience a decline.
Beef
The industry is waiting to see the effects as the weather continues to heat up across the nation. Select grade continues to struggle, while middle meat interest is considered as steady, and packers are working to keep the price gap between CAB and Choice. End cuts seem to have achieved a stable supply-demand equilibrium. Grinds may profit most in the next weeks as a result of the reduced harvest; sadly, mixed offers are maintaining the consistent tone.
Pork
As is customary during the Fourth of July holiday, butts are still declining week over week. The rib complex has decreased as anticipated after being largely flat the previous few weeks. This week, there were minor declines in boneless loins but no changes in bone-in loins. Large cold storage supplies are causing a surge of bellies, hams, and trimmings.
Poultry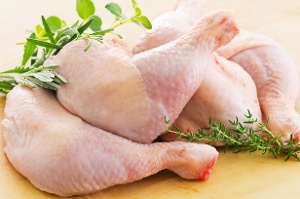 As supply has become more constrained, breast markets have begun to strengthen. Tenders are getting stronger but are still hard to come by. Most whole birds are even. All sizes of wings are getting stronger, therefore supply is likely to become constrained. Due to strong demand, dark meat is stable.
Seafood
Soft demand across the nation for frozen seafood has resulted in prices plateauing as a result of warehouses' excess stock. Due to a delayed start to their season, the snow crab season in Newfoundland and Labrador has been prolonged until the end of July, although costs are increasing for all snow crab.