Alerts & What's Trending
Produce
Showers and severe weather in the southeast have slowed down or delayed harvesting holding some markets higher this week. We are seeing a mixed market on some commodities.
Grains
Increased use of refined soybean oil for biofuels and a bad harvest score compared to the 5-year average last week both contributed to soybean oil futures prices skyrocketing. As a result, the price of canola rose, but the price of palm only marginally increased due to stable supply and lower demand.
Dairy
California's shell egg markets are stable but growing. This week's cheese markets are higher, but there are still some negative signs. This week's butter markets declined due to a robust supply and subpar exports. Although there is plenty of cream available, the price is rising somewhat.
Beef
Packers are under pressure due to a small harvest, which has constrained availability. Packers only have one choice due to the high cost of cattle, thus they must continue to demand higher prices for their boxes. Due to the holiday, rib, strips, and tenders remain restricted. End cuts are still attracting purchasers' attention as long as value cuts are still in demand. Upward, the thin meats continue. Grinds are unpredictable.
Pork
Unexpectedly, butts increased throughout the following week. Fewer harvests are being made, which is raising prices in several basic marketplaces. The week may see some sideways trading for ribs, which are somewhat lower. Since retail demand has decreased, loin prices are also declining. Trimmings and bellies are holding up reasonably well.
Poultry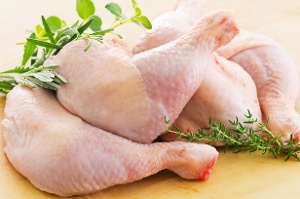 Breasts in the jumbo and medium sizes are plentiful. In the market, bids are still quite competitive. The market for whole birds is still very strong. All sizes of wings are consistent, but demand is rising. Strong demand for dark meat continues to exist, especially for thighs and legs.
Seafood
It doesn't seem like the entire quota will be caught as the snow crab fishing season is coming to an end. Costs are increasing. The domestic shrimp season has begun, but landings have fallen short of forecasts while prices have decreased.