Alerts & What's Trending
Produce
The weather effects of El Nino continue to cause lower yields across many commodities, and we will likely see this continue for several weeks. Supplies out of the Salinas Valley were relatively steady. Growers continue to see issues such as tip burn, mildew, slightly lower weights, INSV, Sclero, and Fusarium. Growers are doing their best to mitigate this at the harvesting level. In California, Huron lettuce, romaine, and leaf items will start the week of Oct 16th, so we are only two weeks away, and early reports are quality is good.
Grains
The week came to a conclusion with corn and wheat slightly higher, but the soybean complex as a whole went lower. The soybean complex is being driven by greater than anticipated inflation, the US harvest, falling stock prices, rising crude oil, and an optimistic assessment of the South American crop (which is predicted to be enormous). Palm and canola are both lower.
Dairy
Markets for shell eggs are stable. Markets for cheese are rapidly declining. Markets for butter are exploding. For October, there will be slight price hikes for Cream and Culture products nationwide.
Beef
This week, there seem to be a little fewer tenders and ribs available, which has kept commerce consistent. The price difference between ribs and strips keeps expanding, which can cause consumers to return to strips. Chucks and rounds are still balanced, but eyes are still hard to come by. More supply than demand is still a problem for grinds, so they search for customers who want to stretch their money.
Pork
Butts finally displayed some market lability as demand leveled off. Even while supplies have grown, particularly in the St. Louis complex, ribs are still soft. Due to the lack of retail demand, loin sales are also down. For the coming week, there was little change in the bellies, which might be an indication that the market is stabilizing.
Poultry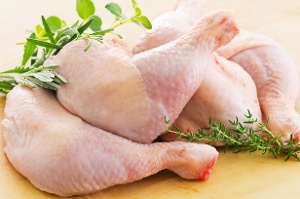 Bird weights have increased as a result of the cooler weather. The availability of breasts is abundant, especially in large sizes. Supply of tenders is increasing. All sizes of wings are in high demand and in short supply. Demand for dark meat is still very high.
Seafood
Due to the severe flooding in China, the tilapia market is expected to face inventory issues and higher prices in the first quarter of the new calendar year. Demand for usage on comparable items is anticipated to rise. Expect higher usage of shellfish products leading up to the holidays, as we often see demand rises at this time of year.