Alerts & What's Trending
Produce
Weather effects in multiple growing regions have caused lower yields across many commodities, and we will likely see this continue for several weeks. Supplies out of the Salinas Valley were relatively steady. Huron, CA lettuce, romaine, and leaf items will start the week of Oct 16th, so we are only ten days away, and early reports are quality is good. Weather in the Salinas Valley will be unseasonably hot over the next few days, with some areas reaching temps into the high 90s.
Grains
Stocks of soybeans are more than anticipated but lower than in recent years. Because producers are utilizing less soybean oil than anticipated, biofuel profitability is pushing soybean oil prices lower. Since the harvest is almost 75% complete and canola seed prices are low, canola oil is stable. With improved production figures, palm oil climbed marginally higher.
Dairy
Markets for shell eggs are changing, with some bearish action. Markets for cheese are still declining. For October, there will be slight price hikes for Cream and Culture products nationwide.
Beef
Packers keep reducing the harvest in an effort to lower cow prices. Due to limited supply and great demand, tenders and ribs in the top 2/3 grade and light weight range continue to increase in price. Strips have improved for the short term, and packers are still selling customers on the value. Rounds and Chucks are still balanced. Grinds are still having trouble keeping up with demand.
Pork
Butts finally displayed some market lability as demand leveled off. Even while supplies have grown, particularly in the St. Louis complex, ribs are still soft. Due to the lack of retail demand, loin sales are also down. For the coming week, there was little change in the bellies, which might be an indication that the market is stabilizing.
Poultry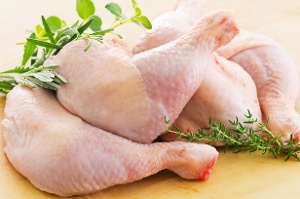 The supply of giant and medium-sized birds has increased due to the cooler weather. Breasts are plentiful. Bird weights and seasonality have boosted the availability of tenders. All sizes of wings are in high demand and in short supply. Demand for dark meat is still very high. The entire bird is steady.
Seafood
Due to the severe floods in China, the tilapia market is positioned for inventory issues and pricing going into the first quarter of the new calendar year. Expect higher usage of shellfish products leading up to the holidays, as we often see demand increases at this time of year: Products made of shrimp, crab, and lobster.