Alerts & What's Trending
Produce
Weather effects (rain and cool & warm temperatures) in multiple growing regions are beginning to affect overall yields, and markets are rising. We should continue to see these effects over the next several weeks. Supplies out of the Salinas Valley were slightly lighter due to quality issues caused by weather conditions. Growers are doing their best to mitigate this at the harvesting level.
Grains
With forecasts for dry weather during the soon-to-start harvest, soybean oil futures declined last week. Fund traders sold their stakes in soybean oil futures, which caused soybean oil to decline. Canola markets were thought to be flat last week, but predictions for crop production point to increased Canola prices. Palm slid downward.
Dairy
Shell egg markets are stable. Cheese prices rose this week and are expected to hold steady. This week's butter markets are down once more, but there still have some positive undertones. The price of Cream and Culture will rise across most of the nation, but it won't change in September in California.
Beef
This week, there seem to be a little fewer tenders and ribs available, which has kept commerce consistent. The price difference between ribs and strips keeps expanding, which can cause consumers to return to strips. Chucks and rounds are still balanced, but eyes are still hard to come by. More supply than demand is still a problem for grinds, so they search for customers who want to stretch their money.
Pork
Butts' market performance is still solid due to the persistently high demand on the spot market. There is a minor decline in rib sales, but this is just temporary because of the growing demand. Additionally, the seasonal tendency for loins is expected to continue drifting downward. As we anticipate significant price rises for the upcoming week, the market for stomachs continues to be unpredictable. Demand is still robust and trimmings are strong.
Poultry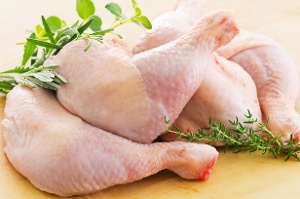 Bird weights have increased once again as a result of cooler weather in the South and an extra growing day after Labor Day weekend. The availability of breasts is abundant, especially in large sizes. Demand for tenders is high, but supply might be increasing. All sizes of wings are in high demand and in short supply. Demand for dark meat is still very high.
Seafood
Assessments of the effects of the floods in China are ongoing. Tilapia market inventory issues are imminent. Utilize on similar things whose demand is anticipated to rise. Expect higher usage of shellfish products leading up to the holidays, as we often see demand rises at this time of year.