Alerts & What's Trending
Produce
Mushrooms are in serious trouble. The sector continues to be plagued by limited availability and excessive prices. Strawberries are still scarce and in poor supply.
Grains
Following news reports on the Omicron COVID version, the soybean oil market trended higher last week before plummeting on Friday. Throughout the week, the market was higher than typical.
Dairy
The natural mozzarella and processed cheese markets are up for the week. Butter market is higher with tighter cream supplies. Demand is high on the egg market. 
Beef
Due to the holiday week, the market remains calm generally, with limited activity. Prices for strips have remained stable, but ribs have continued to underperform. Overall, Chucks are consistent.
Pork
 Seasonally, growth are expected to be limited as merchants shift their focus to other protein sources. Demand is slowing, thus loins are continuing to decrease. For the second week in a row, ham prices have gradually increased.
Poultry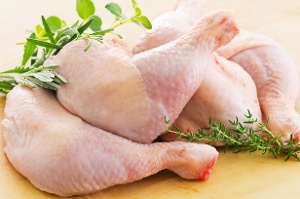 The growing circumstances for birds are excellent across the country, allowing for larger birds. Holiday schedule may be limiting some supply, therefore the random breast market is growing. Tenders are now available on the open market and prices have remained stable.
Seafood
 The Alaskan red King crab fishery has been shut down due to all of the major crab being down substantially.