Alerts & What's Trending
Produce
Overall supplies across most commodities continue to see improvement due to warmer temperatures in the growing regions. These increased supplies have helped markets continue their downward trend. The Imperial Valley and Yuma growing regions saw rainfall towards the beginning of the week, which caused slight delays in the fields. However, supplies have continued to increase over the past few weeks and markets continued their downward trends.
Grains
Last week, the soybean oil market recovered as dealers added back some of the volume they had previously sold off. The energy market also strengthened. Due to a decrease in demand and great stock levels, Palm was up. Canola remained almost unchanged. 
Dairy
Markets for shell eggs should continue to rise because there are now very few of them available, particularly in California. The demand for cheese and butter is slowing down, but milk supply is growing. Prices for Cream and Culture will be lower in January. 
Beef
Holiday hours were shortened and winter storms reduced availability. On the week, all cuts were constant or increased. The demand for ribs and tenders remains high this week. Strips are still a well-liked intermediate meat option. The price of the chuck and round is rising, and packer positions are getting better. With the short harvest, grinds jumped up and should be a favorite value cut in 2023. 
Pork
Butts are still trending up thanks to retail advertising demand. Butts are trailing loins in order. Even though exports are declining, the price of ribs is still keeping reasonably steady, thus this market should remain stable. Given the short harvest week and the sideways trading in stomachs, the market may move upward. Trimmings are also decreasing. 
Poultry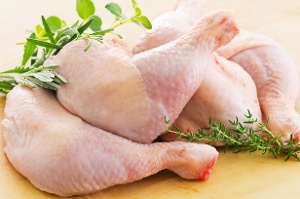 The time of year when there are the most wings available is called "wing season." Product is easily accessible, and tender availability is rising. Seasonally low breast prices will persist through the end of the year, but estimates for slower production will result in a supply shortage. It's easy to find dark meat. Both the price and supply of whole birds and cut ups are generally stable.
Seafood
Public freezers around the country continue to struggle with over capacity issues. Supply chain challenges persist even though there are some signs of improvement.