Alerts & What's Trending
Produce
Industry-large lack of labor causing major shortages in all segments of business in all executions of supply chain.
Soybean oil ended lower last week. Soybean is looking to out-perform helping advance the market. Canola oil remains the same.
Dairy
Beef
Beef is outperforming what was expected. Rounds, Chucks, Ribs and Briskets stay strong to solid price due to high demand. Strips, tenders and thin meat slow growth.
Pork
Demand for Butts from retail and foodservice has increased. Ribs continue with strong demand
Poultry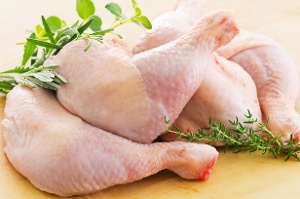 Hurricane Ida caused major issues for chicken farmers. Labor shortages are causing supply disruption. Labor Jumbo wings were flat with less availability. Bonesless skinless thighs were up making for an all-time high record.
Seafood
Due to COVID-19, Vietnam is completely shut down. Shrimp farmed and pangasius supply are affected, as there is no operation.