Alerts & What's Trending
Produce
Showers and severe weather in the southeast have harmed corps in South Georgia and we are seeing some shorts and pro-rates on a few categories due to delays with the most severe being corn. Markets will be unstable through the 4th of July at minimum on bell pepper, cucumber, corn, and squash. Tomatoes in the east are short as Florida and South Carolina wrap up for the season and transition is underway to Tennessee and North Carolina.
Grains
With the hot and dry weather continuing, soybean oil prices increased by another 10% last week. The market is also being driven upward by biofuels, and merchants have switched from being sellers to becoming purchasers. The dynamics for canola oil are the same as for soybean oil. Markets for palm oil are growing as a result of weaker Malaysian currency.
Dairy
Markets for shell eggs are stagnant, yet they are still growing in California. Although markets for cheese are still declining, a recovery is anticipated. Despite a minor decline in milk markets, demand is rising. The cost of cream has risen a little.
Beef
Limited rib, strips, and tenders are still available, and sporadic stock replenishment is being done. As long as there is demand for value cutting, end cuts remain constant. Due to little supply and unexpectedly high consumer demand, thin meats remain popular. Grinds are firming, trim costs are remaining largely stable, and availability has begun to improve.
Pork
Unexpectedly, butts increased throughout the following week. Many of the primal markets are rising as a result of declining harvest numbers. The week may see some sideways trading for ribs, which are somewhat lower. Since retail demand has decreased, loin prices are also declining. Trimmings and bellies are holding up reasonably well.
Poultry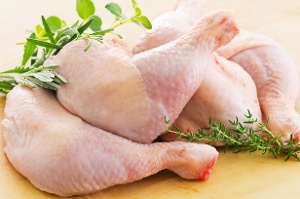 Breast supply is still plentiful. The most sought-after offering is still tenders. The market for whole birds is still very strong. Demand for wings of all sizes is stable and rising. Strong demand for dark meat continues to exist, especially for thighs and legs.
Seafood
The lobster season for the Canadian Spring Pack will finish on June 30. The season didn't deliver as much as was anticipated. In general, the mussel supply appears to be constant during the coming 12 months. The demand for frozen sockeye has decreased. To reduce the inventory for 2022, the product is being discounted.