Alerts & What's Trending
Produce
Weather effects continue to cause lower yields across many commodities. These effects are expected to last through the end of the year. Markets out of the Salinas Valley remain stable, with steady supply and overall good quality. Huron has some seeder issues with the past warm weather. The transition to Yuma is upon us. Next week will be the last week for Value- Added shippers, with the first day shipping out of Yuma on Monday, Nov 13th. A few carton commodities have started already in Yuma, with a few more starting next week, but the majority of everything will be the following week.
Grains
Trade in soybean oil remained unstable as it maintained its downward trend. Meal climbed up. Looks like the traders are focused on early planting problems in South America. With soybeans and a weak incoming harvest, canola seed was more expensive. Although palm was lower, El Nino circumstances were predicted to cause it to rise.
Dairy
This week's markets for shell eggs are up. Block is declining as barrel markets are rising. Butter is also down. The prices for November's Cream and Culture will be higher.
Beef
The bigger harvest persisted for one additional week because packers had orders to complete. Strips, tenders, and ribs all continue to trade at higher prices, with limited supply on upper two or three boxes. Rounds and chucks have a good balance, and retail should be planned for November advertisements. Grinds are consistent to marginally less strong.
Pork
For the sixth week in a row, butts decreased, and we anticipate that this market will continue to decline in line with typical seasonal tendencies. The demand for spareribs has soared, but it should pass quickly. We anticipate rib complicated decreases. There is therefore little demand for boneless loins, and this trend will continue. Bellies are still falling sharply, and there is no sign of this market's recovery.
Poultry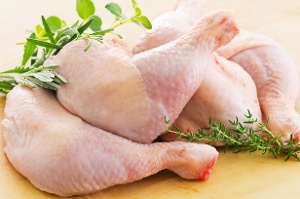 During the height of the chicken industry's growth season, larger birds with greater yields are the outcome. All sizes of breasts have an abundant supply. There are more tenders available, particularly for larger sizes. There is a consistent supply and good demand for wings of all sizes. The desire for dark meat is still high. Most birds as a whole are steady.
Seafood
According to reports, Peru reopened its second anchovy season three days ago, although there is still a shortage. Although the market for imported shrimp is currently at all-time lows, prices should soon start to rise again. The market for tilapia is plateauing following issues with inventory. As the holidays approach, clam products should see an increase in use.