Alerts & What's Trending
Produce
Weather effects are beginning to cause lower yields across several commodities combined with overall higher demand markets are beginning to rise. Lettuce supplies out of the Salinas Valley remain steady with overall good quality. Growers continue to see quality issues, such as tip burn, mildew, INSV, Sclero, and Fusarium. Cauliflower, broccoli, and broccolini supplies have tightened due to quality issues caused by warmer temperatures. Broccolini supplies will remain tight for the next 2-3 weeks. Light broccoli supplies should be short-lived, with products arriving out of Mexico.
Grains
Another week went by with the soybean crop score being reduced, which has significant effects on harvest and production. Yet soybean oil futures experienced a significant decline. The price of canola seed futures kept falling. Farmers are able to continue harvesting due to the dry weather. Together with soybean oil futures, palm oil moved.
Dairy
Shell egg markets are stable. Cheese prices rose this week and are expected to hold steady. This week's butter markets are down once more, but there still have some positive undertones. The price of Cream and Culture will rise across most of the nation, but it won't change in September in California.
Beef
Market activity has paused. Buyers are pausing because of the sporadic appearance of tenders and ribs. The pipeline is still filled with strips, mainly Choice, but packers are reluctant to get rid of them. Packers and buyers are still keeping an eye on the price difference between strips and ribs in anticipation of a change in sales. Chucks and rounds keep displaying equilibrium. 73% and 81 lean grinds exhibit milder undertones.
Pork
The butt markets are still strong, but after Labor Day, demand fell and the markets should fall. Right now, there are little indications that the ribs are moving. Due to a decline in retail demand, loin prices are going down. Still dropping rapidly are belly sizes.
Poultry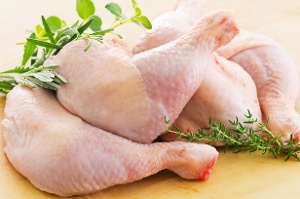 Bird weights continues to be impacted by the heat in the south. After weeks of increases, the breasts have stabilized. There is a great need for and a limited quantity of tenders. All sizes of wings are in high demand and in short supply. On the back of rising demand, dark meat is heading higher.
Seafood
The supply of raw tilapia materials has been impacted by the floods in China. It is yet unknown how much it will impact our accessibility and price. The Alaskan King Crab season has been canceled again for the sixth consecutive year. If you're seeking for alternatives to king crab, the South American Santolla crab and Golden king crab are both excellent choices.