Alerts & What's Trending
Produce
Weather issues continue to cause yield loss across many growing regions and commodities, causing added market pressure.
Grains
Palm oil lowered again this week as production began to increase. The canola and soybean oil market was higher as there was a strong demand for both food and fuel.
Dairy
The cheese block and barrel markets were the highest since November 2020. The egg market declined for the week due to higher pricing which curbed demand leading into the holidays.
Beef
USDA data suggests that adequate cattle supplies will support all production to meet springtime demand. Warmer weather means more grilling which supports tenderloins and steak cuts. Beef packers will most likely face smaller cattle numbers later this year into 2023.
Pork
Bellies continue to show a sign for weakness while retail demand has driven caused loins to trend upwards. The market is expected to level off as butts come down.
Poultry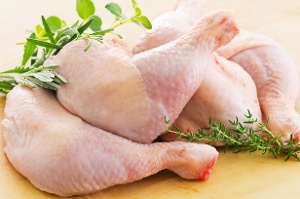 Though the prices for chicken breast are historically high, there is still a great demand from retail and foodservice. Chicken output is said to be larger by 2021 by the USDA. Boneless, skinless breast hit a premium over wings this week. The jumbo wing market has dropped and supplies are readily available. .
Seafood
Gulf Oysters have suffered a record low harvest due to mortality rate. Oyster companies are scrambling to get raw freezing materials.