Alerts & What's Trending
Produce
Weather issues continue to cause yield loss across many growing regions and commodities, causing added market pressure.
Grains
The soybean oil market was flat but still in record high territory. Lack of sunflower oil has caused other varieties to be sought after. Corn oil is extremely hard to find.
Dairy
Avian Influenza concerns are pushing the egg market up. Tightening cream markets are pushing the butter market down. Global demand has pushed the cheese markets up for the week.
Beef
The market is strong leading into Easter and preparing for Mother's Day. Inflation is weighing heavily on consumer's mind. Ribs, strips and tenders are all in good shape showing subtle increase.
Pork
April is a traditional slow month for pork bellies which are showing signs of weakness. Increased supply in ribs has allowed them to stay flat.
Poultry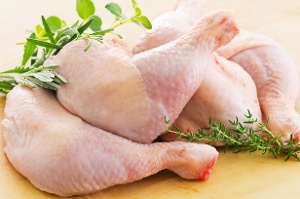 The random breast market is very strong. Portion control breast have a strong demand but tight supplies due to labor constraints. Supply is readily available for the jumbo wing market which has been dropping. Lighter bird weights is constraining production.
Seafood
The domestic shrimp season is over. The new season will start in May for Whites and July for Browns. Supplies are getting tight on umbo headless shell-on shrimp. 2022 Canadian snow crab quota was 35 million tons, a 34% increase from last year.