Alerts & What's Trending
Produce
Weather issues continue to cause yield loss across many growing regions and commodities, causing added market pressure.
Grains
The soybean oil market was flat but still in record high territory. Lack of sunflower oil has caused other varieties to be sought after. Corn oil is extremely hard to find.
Dairy
The egg market remain high due to Avian Influenza concerns. The butter market is up for the week. The bloc and barrel markets are up for the week due to global demand.
Beef
Ribs, strips and tenders continue to climb. Inflation is causing buyers to monitor consumer spending.
Pork
Hams are sliding down for the week. Pork belly remains high with demand strong. Strong demand has caused butts to move upwards.
Poultry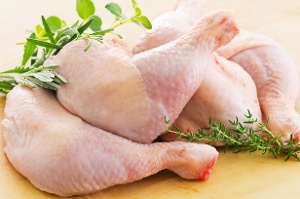 Portioned breasts have tight supplies due to labor but a strong demand. Availability on tenders is tightening. Jumbo wing market is dropping.
Seafood
Russian crab is unsellable due to the conflict with Ukraine and Russia. A suggested substitute item is Canadian snow crab. 2022 Canadian snow crab quota is 70,000 lbs, a significant increase from last year. Domestic sea scallop season starts April 1st. Domestic shrimp is now off season until May.