Alerts & What's Trending
Produce
Markets have seen continued volatility as growers deal with cooler weather, rainfall, multiple hurricanes, and growing region transitions which have considerably impacted overall yields through most growing regions. We will likely see markets remain higher for the remainder of the year.
Grains
With weaker crude oil futures and improved logistics along the Mississippi River, soybean oil moved marginally lower last week. Canola seed futures in Canada decreased as a result of declining Chinese demand. Although demand is low and stockpiles are strong, Palm climbed slightly higher.
Dairy
Butter prices are stable as long as demand is strong. Markets for shell eggs are still rising despite last week's new AI epidemic. Despite strong demand, cheese markets are shrinking. Due to the recent decline in butter markets, cream and culture prices are falling for December. 
Beef
As the week goes on, buyers are applying the breaks as packers offer cheaper prices. Due to limited supply and ongoing seasonal demand, ribs and tenderloins remain popular. Strips continue to trade steadily because purchasers seem to be living off-the-grid and using them as middle-priced meat at a cheaper price point. Chucks and rounds are still reflecting a softer tone on quality supplies. 
Pork
Although butts are trading sideways, retail may offer some support, causing the market to stay flat. The rib complex is still suffering from high cold storage levels, thus the market should remain sluggish. Butts and loins saw some sideways movement and may appear in advertisements for goods shortly. The market is being flooded with fresh bellies as cold storage capacity keeps expanding. 
Poultry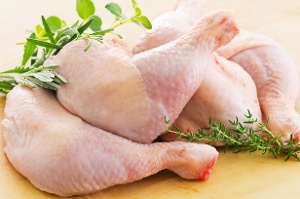 The time of year when there are the most wings available is called "wing season." Product is easily accessible, and tender availability is rising. Seasonally low breast prices will persist through the end of the year, but estimates for slower production will result in a supply shortage. Thigh meat without a bone is widely accessible.
Seafood
White and Tiger shrimp are saturating the market as demand has slowed. There are excess inventories in the US market. Lobster season has begun in Nova Scotia, resulting in larger tails.  season. Some importers are selling their inventory at a loss.