Alerts & What's Trending
Produce
Mushrooms are in a dire state. High prices and limited availability continue to plague the industry. 
Grains
Soybean markets moved higher due to continued dryness in South American. Reduction in production was announced by Brazil. Palm and Canola both moved higher with production softening.
Dairy
Weather conditions are driving mixed markets. Butter market has moved much higher in recent weeks.
Beef
Several factors are effecting beef. Weather Omicron, reduced harvest and transportation issues are stressing demand. Inventories are tight due to retail demand and limited inventory. End cuts are moving higher in price. Strips, ribs and tenders continue to trade higher.
Pork
Increased labor struggles are causing supply for boneless and precooked bacon supplies to tighten up.
Poultry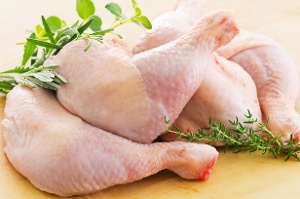 Overall Fresh Chicken production is being effected by weather and COVID. The market for random breasts is very strong and continues to increase.
Seafood
Fishing areas being shut down for conservation is leading to a record low harvest for Gulf Oysters. Keta salmon fishery came in way below the forecast harvest. Logistical constraints is resulting in short supply.