Alerts & What's Trending
Produce
Overall demand is expected to increase over the next few weeks. There has been a lot of heat in the southeast that could bring crops early or damage them. . There is improving volume on mid-sized to small limes. Larger sizes will continue to be short. Favorable weather conditions throughout the growing regions have fueled increased supplies for many commodities helping markets remain steady as we see increased summer demand. Harvest crews continue to wok product in the fields to mitigate quality issues.
Grains
Corn, soybeans and wheat are moving lower.  Palm oil moved lower as Indonesian exports continue to increase. Soybean stocks were reported as being higher since the weather has been favorable for good soybeans.
Dairy
Egg demand is strong from food service and retail. A lack of demand for butter has driven markets down. Exports ae strong for cheese.
Beef
Chucks are tight in supply. Retail and grinders are still looking for value cuts. Strips and tenders are in very tight supply. Packers and sellers are still trying to set expectations for future markets.
Pork
Exports on hams are up. There are strong inventory levels for ribs has demand has let up. The market could be pushed up due to the tight supply of boneless butts.
Poultry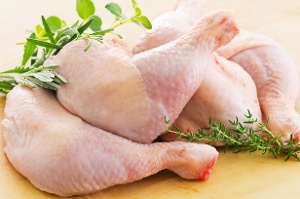 Labor shortages have created a tight supply for portion-controlled breasts. Excess supply of random breasts has caused the market to drop. Tenders are running very tight with high prices. Prices are down for wings of all sizes this week.
Seafood
Importers have brought in excess White and Tiger shrimp. The Spring Lobster Pack season has started for Maine and will last through November. The 2022 wild Sockeye salmon harvest is off to a strong start. Domestic brown shrimp season will kick off this week.