Alerts & What's Trending
Produce
There us improving volume on mid-sized limes, though larger sizes will continue to be short throughout June. Tomato volume will be light as the growing season in Florida is coming to an end. Crop production in South Georgia has begun to ramp up. Cucumbers, squash, cabbage and bell peppers show good volume. The green bean market is showing short supply with high prices while corn quality is very nice. 
Grains
The grain markets were lower this week. New corn crop export sales have tapered off. Soybean oil future had a dip this week but prices are still very high. Planting corn and beans from several states has been delayed due to weather.
Dairy
The cheese markets are down slightly, due to softening demand. There has been a slower export demand than usual. Butter prices are up due to tighter cream supplies. Egg continued a downward trend last week due to declines in retail demand and Avian Influenza. 
Beef
Live cattle are expected to remain steadily priced this week. The warm weather and Memorial Day weekend is a reminder that grilling weather has arrived. Ribs, strips and tenders have benefited from better demand and a smaller harvest this week.
Pork
Retail and food service demand is up after the Memorial Day Holiday. The retail sector has been holding loins up which continue to move. Supplies have increased for ribs which are on a slight decline since summer booking have been completed.
Poultry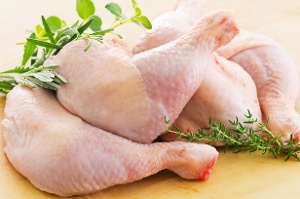 The random breast market is historically high but there was a decrease this week. Tender availability is very tight with higher prices. Bird weight has improved, and demand has softened causing additional product availability.
Seafood
Fishing zones for shrimp have all opened in Louisiana. So far there have been great catches. There has been a record low harvest for Gulf Oysters. Public fishing areas in Texas are all closed. Oyster companies are scrambling to get raw materials to freeze for the half-shell market.