Alerts & What's Trending
Produce
Mushrooms are in a dire state. High prices and limited availability continue to plague the industry. 
Grains
Wheat is quite a bit higher this week. Crude oil prices moved close to $100 per barrel. The lack of sunflower oil being exported from Ukraine has pushed buyers to seek other varieties of oil.
Dairy
Egg markets remain down for the week due to uncertainty in demand. Block and barrel markets are mixed and the butter market is down.
Beef
Weather has impacted harvest levels and transportation. Since packers need to keep boxes moving, aggressive buying levels are the norm.
Pork
Hams are pushing up as the market prepares for Mothers Day and Easter. Demand for bellies rises and remains strong. Retail is pushing an upward trajectory for butts.
Poultry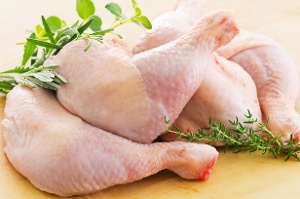 Whole birds were up this week. Demand for breasts was strong this week but market remained flat. Peak wing season is approaching, and prices are decreasing sharply. Tenders were higher with demand.
Seafood
Seafood items will be widely featured in menus due to Lent for the next 6 weeks leading up to Easter.