Alerts & What's Trending
Produce
There are constraints on value-added and processed items. The shortage on labor continues to affect the market.
Grains
Canola continues to do poorly while harvest is getting underway for corn and beans.
Dairy
The natural, mozzarella, and processed cheese markets all saw increased demand this week. As supplies tighten, butter markets are also up week over week. Shell egg demand is stable to declining in the foodservice retail sector.
Beef
Rounds and chucks prices are increasing due to retail. Strips trend lower.
Pork
Export demand for ham is strong in preparation for holidays.
Poultry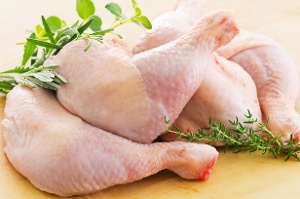 As we approach the seasonally sluggish time of the year, the poultry market was down throughout most complexes. There is more availability on all sizes of wings.
Seafood
Despite the hurricane, shrimp still is in good supply. Cod quotas will be reduced.