Alerts & What's Trending
Produce
Freight shortages and a lack of reliable manpower continue to put the industry to the test. Suppliers are still struggling to keep up with demand. Production has reached its maximum capability. some providers and are unable to match the demand for supplies
Grains
The soybean oil market in the United States has dropped once more as the crop looks stronger than projected. The COVID rate in Malaysia and Indonesia has forced several palm plantations to close, sending the price higher.
Dairy
Natural cheese and mozzarella markets were down while processed cheese markets were up. Egg demand is down due to a mix of retail and foodservice demand.
Beef
The market continued to drop. Rounds & chucks appear to be soft. Strips and tenders continue to trend lower going into fall.
Pork
Fresh supply levels out as seasonal demand for butts continues to wane, and the market continues to fall.
Poultry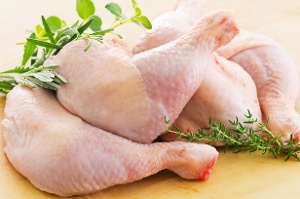 Wings were down, and we're seeing more availability across the board. Tenders were down, and we're seeing more availability for the first time this year.
Seafood
Pasteurized crab meat is in low supply, with no alternate options available until spring. Major delays in US ports continue to cause frozen seafood shortages.