Alerts & What's Trending
Produce
The sector continues to be challenged by a lack of consistent labor. As manufacturing nearing capacity limits for some, suppliers are still struggling to keep up with demand.
Grains
The soybean oil market in the United States has dropped once more as the crop looks stronger than projected. The COVID rate in Malaysia and Indonesia has forced several palm plantations to close, sending the price higher.
Dairy
With mixed demand indications, natural cheese, mozzarella, and processed cheese markets are all up week over week.
Beef
The market was unable to sustain these prices for another week. Consumer and buyer pressure pushed the price of almost every cut of beef down. Rib meat holds it value as rounds and chucks continue to be growing in availability.
Pork
Fresh supply levels out as seasonal demand for butts continues to wane, and the market continues to fall.
Poultry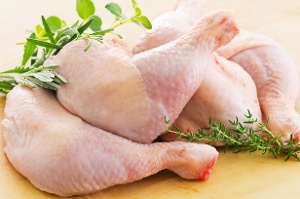 Wing sales were down, although demand for jumbo and medium wings remained robust. Tender prices are at all time highs.
Seafood
Despite the hurricane's inconveniences, the domestic shrimp harvest is continuing smoothly. Due to increased captures, several items that were shorted in the spring are now back in stock in the Portico brand.