Alerts & What's Trending
Produce
Lack of labor causes problems for the industry. Suppliers are struggling to keep up with demand.
Grains
The USDA just released its monthly report, which revealed that there is less soybean oil available but less demand from biofuels.
Dairy
With higher demand, natural cheese, mozzarella, and processed cheese markets are up week over week. The butter market is up as well.
Beef
Rib meat is hard to find and is being sold at a very fast rate. Rounds and chucks are weak and strips and tenders demand is lacking.
Pork
Due to labor shortages, boneless butts are still scarce.
Poultry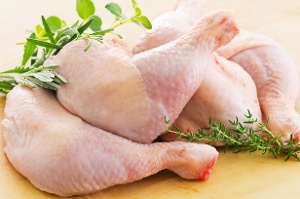 The chicken market was flat this week except for breasts. There is less availability for wings.
Seafood
Despite the hurricane's inconveniences, the domestic shrimp harvest is continuing smoothly. Pasteurized crab meat is in short supply, and there are no alternatives available.