Alerts & What's Trending
Produce
There are constraints on value-added and processed items. The shortage on labor continues to affect the market.  
Grains
Wheat has been increasing since July, up 75%. Canola oil trends higher.
Dairy
Natural mozzarella and processed cheese was up due to increasing demand and labor shortages. Egg market is down with large supply and flat demand.  
Beef
 Limited availability depending on grade. Strips, tenders and ribs, are leveling in price.
Pork
Retail demand drove lift in pork butts. Bellies should be close to their peak.
Poultry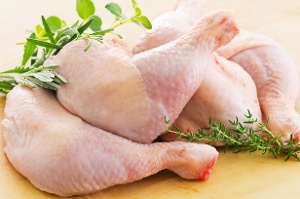 Chicken market is low as we approach the slow time of the year. Jumbo wings were own with increased availability. Medium and small wings stayed steady.
Seafood
Alaska snow crab quota has been cut 88% while domestic shrimp is in good supply. Cod quotas will be announced shortly with reductions for 2022.