Alerts & What's Trending
Produce
Suppliers are being faced with shortages on labor. Markets are volatile and trying to meet demand. 
Grains
Futures prices moved lower. Harvest is nearing its end. Canola & Palm Oil moves higher.  
Dairy
Mozzarella and natural cheese prices were down. Tight cream supplies force butter up. Eggs are in low demand. 
Beef
Prices are becoming more attractive to buyers. Market appears to be near the bottom.  
Pork
Market has come down going into next week. Hams are falling due to low exports to Mexico. Plants are seeing increased labor struggle.  
Poultry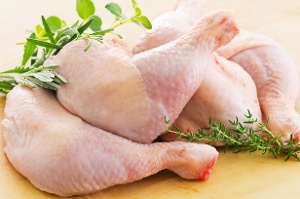 Tenders are down/ availability is increasing as we approach slower part of the year. Jumbo wing supply is prevalent. 
Seafood
Ports in California continue to experience backlog. Domestic shrimp is in good supply. Alaska snow crab quota has been cut 88%