Alerts & What's Trending
Produce
Past weather issues, growing region transitions, and lower overall yields are expected to affect many markets over the next several weeks adversely. Current quality remains good with most commodities. As mentioned last week, growers still see some cosmetic deficiencies in inconsistent sizing, crop maturity, and leaf discoloration. This will likely impact quality and supply in the short term. Additionally, the warmer temperatures will cause an increase in bug pressure.
Grains
Soybean oil was steady last week, but it began to rise on Friday when the USDA announced quarterly inventories and planting intentions, which showed lower stocks and 1 million acres lost to corn. Canola's use for biofuel is expanding, propelling this industry higher. Palm rose despite inadequate production.
Dairy
Now that Easter purchases are completed, shell egg markets are declining. Since milk remains available for manufacturing, block and barrel cheese markets are declining. Butter markets remain stable, although there are negative overtones due to excess supply of processed eggs.
Beef
This week's price increases are being mitigated by extra boxes and cautious shoppers buying hand to mouth. Pricing for ribs and strips, like other cuts, is higher; however, availability continues to offset too big of an increase. Tenderloins and briskets have the biggest potential for growth due to fewer boxes and increasing demand for the upcoming holidays. Chucks and rounds are stable, and grinds are rising.
Pork
Normally, pork butts climb higher this time of year, especially as we approach the spring and summer months; however, the market has decreased this week because to poor demand. Ribs have been flat, and retail interest has declined, keeping this market lackluster. Loins are down, but they should rebound fast. Bellies continue to fall, as they have in recent weeks, and this trend may continue next week.
Poultry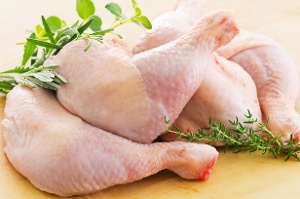 The demand for jumbo breasts has recently decreased. Tender demand is rapidly increasing. Whole birds and cut ups were fairly consistent, although supply is running low. This week, demand and supply for wings were balanced. Demand for dark meat remains high.
Seafood
Lent is now over and larger category supplies are currently stable, but smaller category supplies face seasonal problems. The start of the snow crab season is just around the corner, and prices are predicted to be lower than last year. As new merchandise arrives, any existing inventory will be turned upside down.