Alerts & What's Trending
Produce
The availability of slicer cucumbers is still incredibly low in South Florida and Mexico, but it is gradually increasing! The quality of squash and bell peppers is excellent, and they are widely available. Although Florida's tomato output has increased this week, we are still well below average for this time of year as a result of various weather-related issues over the past three months. Although not particularly alarming, we anticipate lesser production and higher than usual market pricing. Since the crop is currently being affected by the effects of last month's freeze, which resulted in extremely low yields and greater loss than anticipated, the corn market will be quite short. As chilly temperatures and weather-related damage are producing shortages this season, the hot pepper market appears to be holding steady, with Serrano and Anaheim being the most expensive and scarcest options. Due to the lower temperatures, honeydew and cantaloupe have gotten fairly difficult and won't likely get any easier until mid-February. Yuma's weather is still chilly, with frost appearing most mornings. The weather is expected to remain cooler into the first part of next week.
Grains
Good rains in Argentina and declining diesel fuel prices contributed to the decline in soybean oil prices. Canola, which competes with commodities grown in Australia and Europe, fell lower before returning to neutral last week. As Lunar New Year celebrations come to an end, palm oil market demand is anticipated to increase.
Dairy
As markets search for a floor because of reasonable demand, shell egg production is declining. Markets for cheese and butter are falling this week due to plentiful supplies and weak demand. The cost of Cream and Culture is going down in February.
Beef
Tenderloins and ribs are still trading at reduced prices, but prospective floors, particularly for ribs, are a possibility. Strips are in demand because packers offer them as a rib substitute. Chucks and rounds are still trading steadily, with current levels of supply and demand being balanced. The Super Bowl advertising have caused grinds to stall.
Pork
As we anticipate an increasing trend this month, the butts market increased this week. In light of ongoing retail demand, loins were also moved up for the next week. Although there is still a large supply, the price of ribs is moving sideways. As there is a plentiful supply of fresh goods, belly sizes are still declining.
Poultry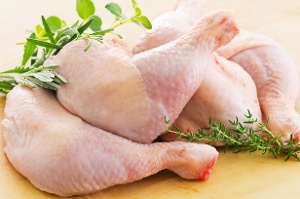 The price of Jumbo and Medium size breast, tenders, and wings rises in response to seasonal demand. Stronger demand is being seen for boneless thighs. This week, the leg meat remained flat. Due to rising labor and food prices, the price of whole birds and cut ups is on the rise.
Seafood
After a year of scarcities brought on by water closures, frozen oysters from the Gulf are once more readily available. As the overseas output from the fresh harvest has progressively arrived, the supply of calamari from Asia has improved. It's almost time for Lent. Lent 2023 for this year starts on Wednesday, February 22 and ends on Thursday, April 6.