Alerts & What's Trending
Produce
Vegetable supplies out of the Salinas Valley are considerably limited due to ongoing weather issues. The most affected are the lettuces (green leaf, red leaf, romaine and iceburg). Supplies out of Mexico saw a slight increase but supplies remain limited due to the heavy rainfall, hail and wind damage experienced two weeks ago. Growers continue to see quality issues such as tip burn, fringe burn, pin rot, browning and lighter weights
Grains
Despite reports of rising stocks, the soybean oil market rose. We are anticipating the EPA's statement regarding the approval of Canola for use in biodiesel. Canola oil will probably rise while the price of soybean oil may decrease as a result. On account of rising Chinese demand, Palm was up. 
Dairy
Shell egg markets are soft in California but continue to increase everywhere else. Demand is increasing, causing the cheese markets to rebound. Continued holiday demand is causing the butter market to increase.
Beef
Because everyone is thinking about Thanksgiving, box beef demand is suffering, which has a negative impact on pricing. There are a few promising signs; ribs and tenderloins are still popular despite their limited supply and cyclical demand. Strips are becoming softer, but boxes of the highest quality are still hard to come by, while choice and choose continue to oversupply the market. 
Pork
Although they continued to go downward this week, butts were mostly flat. Still, ribs are descending, but more slowly than previous week. Supplies clearing out stockpiles is what has caused the drop. Because November is a slow month for pork, loins also continue to trend lower. Compared to prior weeks, bellies were slightly higher. There is a stable market for bacon notwithstanding low demand.
Poultry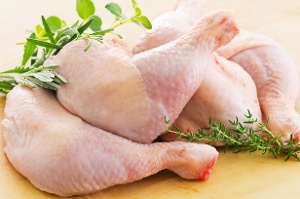 The season for wings has arrived, but there are still many options at reasonable costs. Product is easily accessible, and there are more tenders available. Seasonally low breast prices will persist through the end of the year, but estimates for slower production will result in a supply shortage. Thigh meat without a bone is widely accessible. 
Seafood
The season for Gulf oysters began on November 1. Multiple bays are closed in order to safeguard and rebuild oyster reefs. The limited harvesting locations may remain accessible for an undetermined amount of time, but Portico Imperial Oysters will be available starting in January 2023. In Texas and Louisiana, landings of head-on shrimp for peeling have significantly decreased. The landing of Headless Whites 10/15, 16/20, and 21/25 has slowed down.